Arvato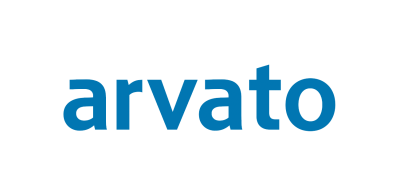 About Arvato
We deliver solutions for a global Supply Chain
Who we are
Arvato SCM Solutions is an international leading service provider in the field
of Supply Chain Management and e-commerce. 14,000 employees work
together to deliver innovative solutions and services worldwide.
What we do
Arvato SCM Solution comprises of several business units, whereas the "Hightech &
Entertainment" unit offers globally integrated Supply Chain solutions to the high-tech,
entertainment and consumer electronics industry. Our service portfolio comprises of end-to-
end e-commerce, multichannel solutions and customized offerings in the field of aftersales,
postponement, assembly and spare parts logistics.
With a global team of skilled and committed professionals, we operate regional logistics
clusters across more than 70 locations in 20 countries in the US, Europe and Asia. Being a
trusted partner for well-known blue chip and emerging start-up companies our proven track
record enable our global customers to leverage our extensive industry expertise.
For decades it has been our mission to offer solutions and services that exceed our client's
expectations and requirements while adding sustainable value to their Supply Chain.
Join us
Become part of our international team, grow with us and explore the endless opportunities
developing, operating and optimizing complex global Supply Chains and e-commerce
platforms to measurably increase the productivity and performance of our business partner!
Read more about how Maastricht Alumni describe working for Arvato:
"As part of the Hightech & Entertainment business unit at Arvato I am working at the cutting
edge of global supply chain developments to design innovative solutions for customers all
over the world.
From day one I was challenged to take responsibility to win international projects. My job at
Arvato gives me the unique opportunity to get in touch with a broad variety of inspiring
companies that all require tailor-made supply chain solutions. I love operating in the fast-
paced business environment at Arvato that allows me to experience supply chain management
hands-on from concept, throughout implementation to daily business." Diana Roder (current
position: Account Manager at Arvato SCM Solutions for one of the world's well-known
consumer electronics corporations)
"During my Master I was contacted by an Arvato recruiter. The positions offered sounded
very intriguing and soon after a first interview with HR I was invited to a day at the Arvato
site in Düren.
This included solving and presenting a case study as well as individual talks with managers
and finally ended in a dinner with one of the new employees where I was able to ask all
questions I had gathered in the course of the day. Eventually, I decided I wanted to be part of
Arvato because everyone was very honest about expectations, failure and success. It seemed
that this job would offer me a challenging but incredibly rewarding, international and fun
environment. Looking back now, my job is beyond expectation."
Yinyin Zhao (current position: Junior Expert Solution Design at Arvato SCM Solutions)
Also interested in working for Arvato? More information here: https://arvato-supply-chain.com  & https://arvato-supply-chain.com/en/career