Orange Capital Partners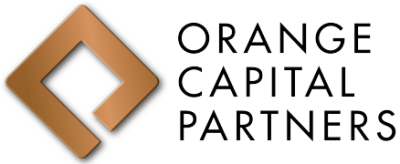 About Orange Capital Partners
Orange Capital Partners (OCP) is a European private equity real estate investment and asset management company with offices in Amsterdam (HQ), Dublin and Copenhagen. OCP was founded in 2014 and acts as a joint venture partner for sovereign wealth funds, international pension funds, investment banks and family offices. OCP currently has an AuM of around €4.5bn.
Our Investment Philosophy:
OCP's investment philosophy is to invest in high-quality real estate assets that generate long term, stable cash flows. We target urban locations that are supported by favourable demographics, strong employment growth and a sound economic outlook. Currently, we have two focused investment strategies: residential and convenience retail assets. OCP manages both residential and convenience retail assets in the Netherlands, Denmark, Ireland and Finland.
Origination, Underwriting And Execution:
Our investment approach is based on a disciplined due diligence process that measures risk while identifying catalysts for adding value to our assets. OCP benefits from a strong network across real estate owners, lenders, intermediaries and municipalities. Our deal team has an excellent track record in executing complex portfolio transactions in a quick and efficient manner. Since inception, the OCP deal team has executed more than 50 transactions.
Asset management:
Our asset management team continuously focuses on performance improvement and value add opportunities for our assets. Before a new acquisition, the acquisition and asset management teams work closely together to identify such opportunities. Thereafter, all teams – acquisition, asset management & finance, craft a tailored long term business plan. OCP believes in setting realistic and quantifiable goals. Our finance team, periodically and frequently communicates performance of our assets to our investors, through a transparent and detailed reporting system.