Internal Portfolio Analysis Intern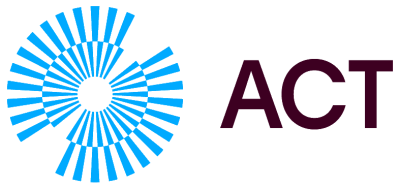 Company

Type

Internship

Location

Other,Amsterdam

Sector

Finance, Trading

Required language

English

Website
Description
We excel at what we do. But unlike others, our success is not just the result of hard work and professional expertise: we apply a uniquely people-centric approach to trading.
MORE ABOUT THE JOB
Who we are:
At ACT Commodities we trade environmental products. What does that mean? We help our clients reach their environmental and sustainability objectives through trading products such as carbon offsets (CERs and VERs), Green Certificates (electricity/gas), and many others. We help our clients maximize their profits whilst reducing risk by utilizing our knowledge and network.
In this position you will work together with the Trader(s) and be involved in Portfolio Management and Trading Research for the department Financial Solutions.
ACT Financial Solutions trades Carbon Credits such as EUA and CER which are used to comply with EU-ETS obligations. We have access to a diverse range of carbon emissions certifications relating to carbon trading projects all around the world. Our knowledgeable carbon emission traders are perfectly positioned to match corporate compliance with compatible certifications and carbon emission trading projects. Based in the heart of charming Amsterdam's financial district, ACT Commodities has a global presence and trades a wide variety of environmental products. 
Responsibilities
You will learn to understand the dynamics of the environmental commodity markets by working closely together with the Trader(s) and assisting them in their daily trading operations
You will help analyzing data and markets and collaborate with the research that leads to new trading ideas
You will get aware of all active internal systems and trading policies
Requirements
About to graduate from a Bachelor or Master's degree for example in Business, Finance or International relations.
Excellent problem solving / analytical skills.
Strong interest in financial markets and sales/business development.
Strong communication and team-working skills
A proactive work approach
Native in Dutch or English  
Living in or able to move to Amsterdam
We are offering
Full-time internship position with allowance and a duration of 3 to 6 months
International oriented and dynamic work environment, with lots of opportunities to learn
Working experience at a leading sales and trading organization
Enthusiastic and entrepreneurial team
Exciting target incentives
In-house Life Coach
Room to keep improving
At ACT Commodities I get the full support of my personal coach. I always know what my next goal is and how and with whom I'll reach it.
Seeing a flawless sequence of trades makes me smile
I love efficiency. Helping my colleagues in trading deliver on their promises to clients. That's what I call shared satisfaction.